We work with companies in fashion, beauty, entertainment, finance, education, and many other industries. You can see a partial client list below.
Many have been with us for years. Victoria Secret for 23 years. Ralph Lauren for 36 years.
Our video work spans TV, websites, social media, and in-store — including commercials, corporate videos, branded content, episodic content, music videos, and documentaries.
We work with big brands to startups and small businesses. We are unique in that we're able to do high-quality video production across many budgets.
We create video content that:
• Improves brand positioning and increases sales
• Launches new brands and tells brands stories
• Grows social media audiences and engagement
• Significantly increases website conversions
• Promotes product launches and entertainment events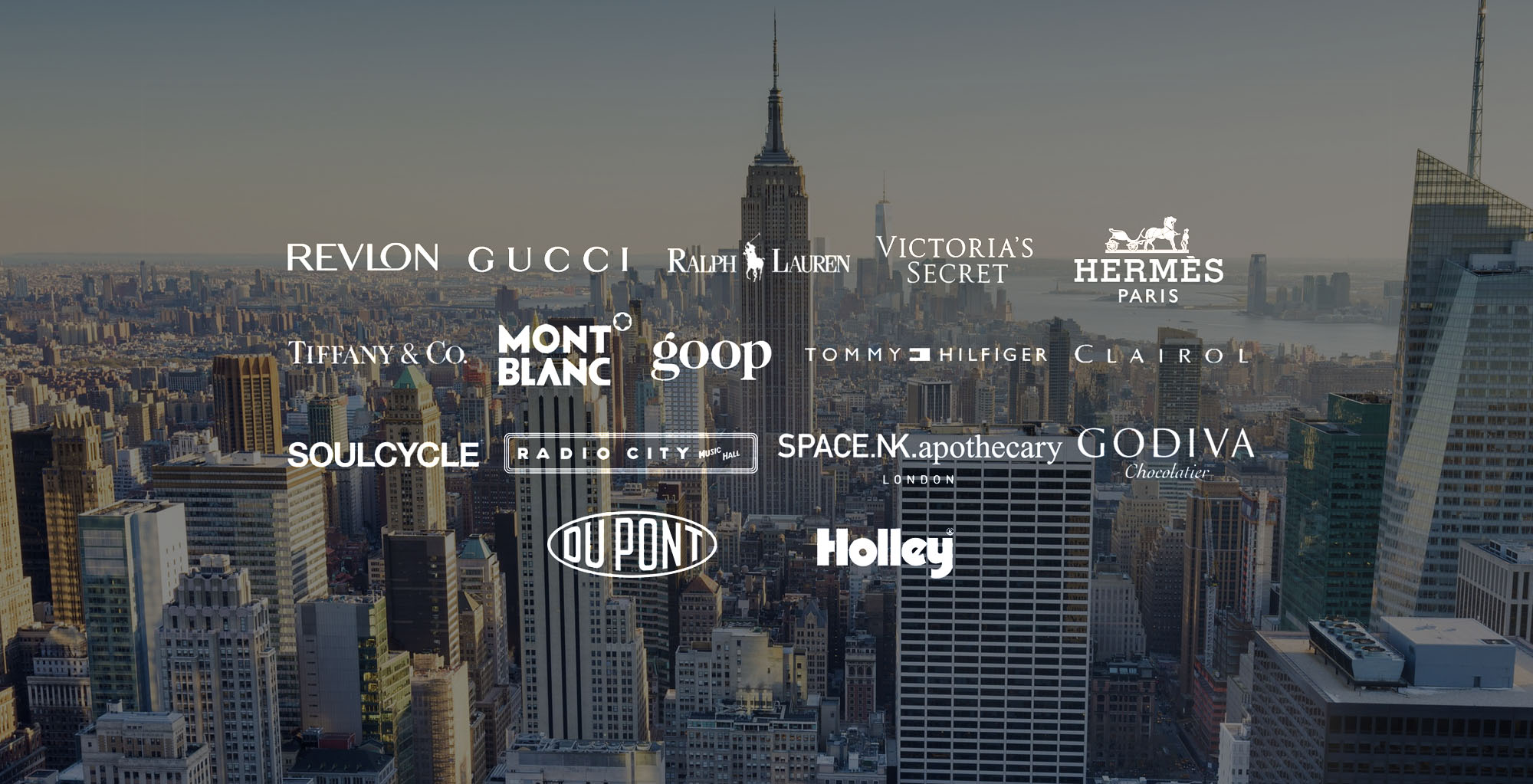 A few examples of what people are saying:
Radio City Music Hall ★★★★★
We were hired to create a video to rebrand the Rockettes at Radio City Music Hall. They originally intended to use that video for one year, but they ended up using it for 7 years because of audience response. Here is what the executive producer of Radio City Music Hall said:
"We tried to reinvent certain elements of the Radio City Christmas Spectacular, so we needed a partner to help us rebrand the Rockettes. Madoff Productions created a retrospective that redefined who the Rockettes were. The roughly six-minute video rebranded them as more than just a dance troupe, establishing them as a New York City icon. Theatrical values are different from broadcast values which are different from film values, and Jeff was able to seamlessly adapt across the board. He was both professional and artistic, understanding the style and aesthetics of the Rockettes and how to best present them to the world. He had a great directing sense and impeccable creativity. Be willing to collaborate because that's when the partnership will be the most effective. He'll be able to bring new ideas to your concept that will improve the project. He did a wonderful job. His team was professional and creative, exceeding all expectations. The video resulted in increased ticket sales, grossing 80 million for the first time ever."
Tiffany & Co. ★★★★★
Here's what an executive at Tiffany has said:
"Madoff Productions made a massive impact on the brand's development. Their affinity for high-quality aesthetics and innovation is incomparable. Their imaginative approach consistently yields inimitable results."