Award-winning video production company based in New York City.
We create stories that engage & convert viewers.
Get started for free. Submit your email below to get a quote and consultation.
✔️ Response time: Typically within 24 hours
We work with companies in fashion, beauty, entertainment, finance, education, and many other industries. You can see a partial client list below.
Many have been with us for years. Victoria Secret for 23 years. Ralph Lauren for 36 years.
Our video work spans TV, websites, social media, and in-store — including commercials, corporate videos, branded content, episodic content, music videos, and documentaries.
We work with big brands to startups and small businesses. We are unique in that we're able to do high-quality video production across many budgets.
We create video content that:
• Improves brand positioning and increases sales
• Launches new brands and tells brands stories
• Grows social media audiences and engagement
• Significantly increases website conversions
• Promotes product launches and entertainment events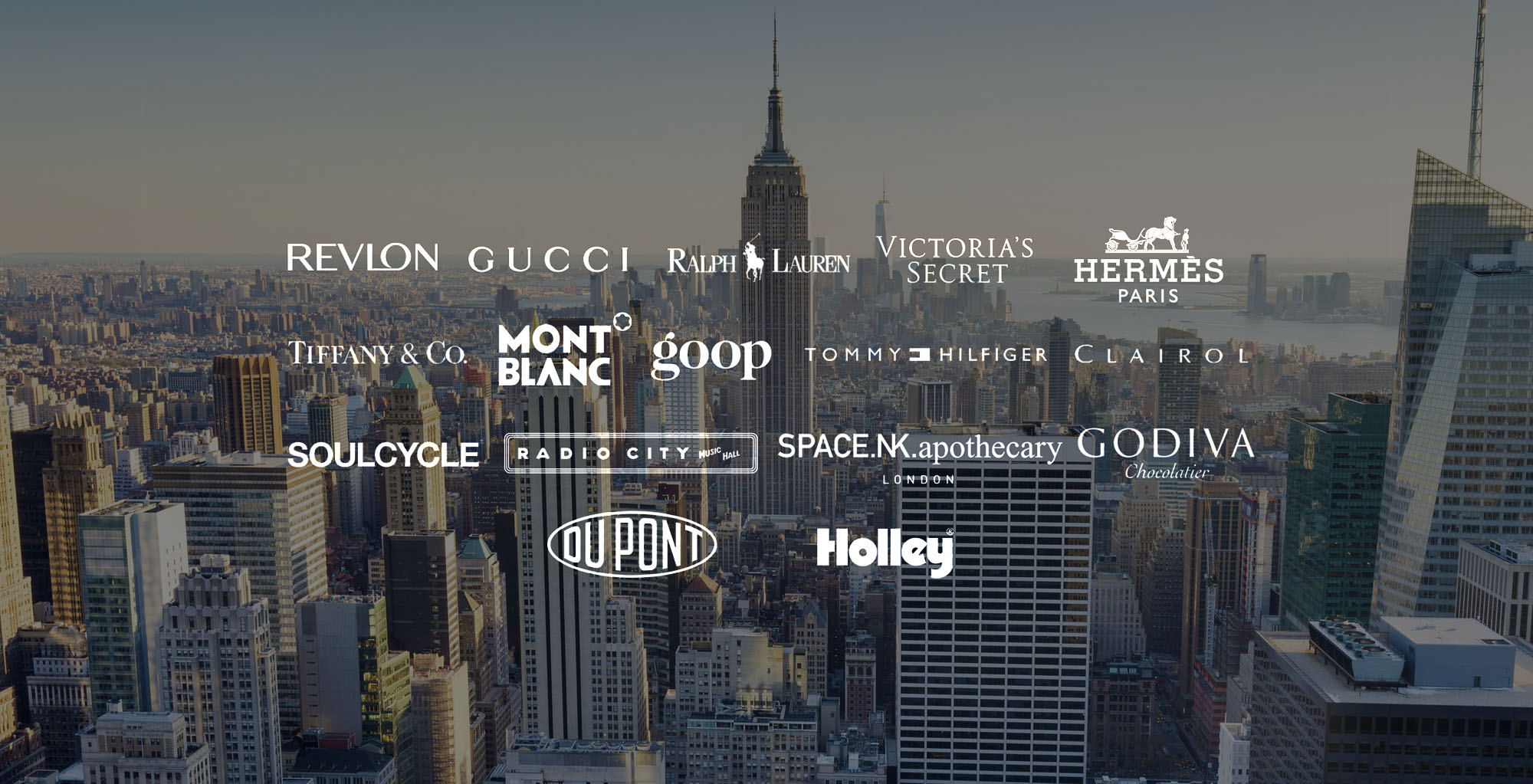 A few examples of what people are saying:
Radio City Music Hall ★★★★★
We were hired to create a video to rebrand the Rockettes at Radio City Music Hall. They originally intended to use that video for one year, but they ended up using it for 7 years because of audience response. Here is what the executive producer of Radio City Music Hall said:
"We tried to reinvent certain elements of the Radio City Christmas Spectacular, so we needed a partner to help us rebrand the Rockettes. Madoff Productions created a retrospective that redefined who the Rockettes were. The roughly six-minute video rebranded them as more than just a dance troupe, establishing them as a New York City icon. Theatrical values are different from broadcast values which are different from film values, and Jeff was able to seamlessly adapt across the board. He was both professional and artistic, understanding the style and aesthetics of the Rockettes and how to best present them to the world. He had a great directing sense and impeccable creativity. Be willing to collaborate because that's when the partnership will be the most effective. He'll be able to bring new ideas to your concept that will improve the project. He did a wonderful job. His team was professional and creative, exceeding all expectations. The video resulted in increased ticket sales, grossing 80 million for the first time ever."
Tiffany & Co. ★★★★★
Here's what an executive at Tiffany has said:
"Madoff Productions made a massive impact on the brand's development. Their affinity for high-quality aesthetics and innovation is incomparable. Their imaginative approach consistently yields inimitable results."
Victoria's Secret
Fashion & E-commerce – TV, Website, Social Media Marketing
Purpose: We've produced many commercials for Victoria Secret over the last 23 years for both television and online. They told us they'd like to use an umbrella for a "gift with purchase" promotion and asked if we could think of a way to sell it. We did. We were inspired by the choreography of Bob Fosse with the kaleidoscopic approach of Busby Berkley. It was the most successful gift with purchase promotion they ever did. It was used on TV, organic and paid Facebook, Youtube, and Instagram, and on site.
Holley
Automotive – Corporate Brand Positioning for Investor Sales Presentation

Purpose: We do many corporate videos. Holly is in the automotive business. The owners wanted to sell the business, so we were approached by Lazar, the private investment company who was brokering the sale. The goal was to create a video that tells the Holly brand story and positions it ideally for sale. The video was successful in generating excitement about Holly and its future promise for investors and buyers. Lazar credited the video as an invaluable sales tool and an essential part of their presentation which helped them get the price they wanted to sell it for.
Ralph Lauren
Fashion, Retail & E-commerce – Corporate Brand Positioning, PR, Online & Television
Purpose: We created award-winning "Brand Bible" videos and fashion show video content for Ralph Lauren over the 36 years we've worked with him. We also did sales training and store openings internationally. We produced the video and principle coverage for Ralph Lauren's acclaimed "50TH ANNIVERSARY" event in Central Park. Here's a preview:
We are happy to send you many more examples personalized to the type of video you are looking to create.
Get started for free. Submit your email below to get a quote and consultation.
✔️ Response time: Typically within 24 hours